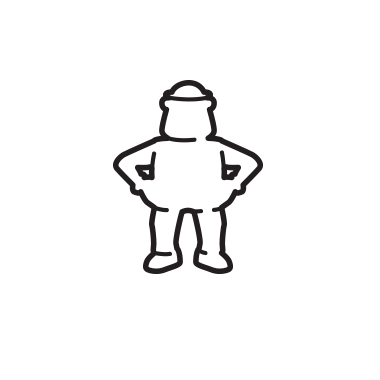 New Market Trends Report out: Mini excavator sales up 92%
0

The last three months of 2022 saw a significant increase in volume of mini excavators sold at Ritchie Bros. and listed on Mascus. Data presented in Ritchie Bros. Used Equipment Market Trends Report shows a 92% increase compared to the same period last year.
Highlights of the latest European Market Trends Report (Q4 2022)
• Volume of mini excavators sold at Ritchie Bros. in Europe nearly doubled in the final quarter of 2022, compared to the same period in 2021. The number of mini excavators listed for sale on Mascus increased by 48%.
• The median price of sold mini excavators increased to EUR 11.872.
• Italy, Belgium and France continued to have appetite for mini excavators.
Ritchie Bros.' Market Trends Reports uses a comprehensive database with equipment data from various selling formats (Ritchie Bros. auctions, Marketplace-E, Mascus). The European report is released once a quarter and is available for free. Let's take a look at three key takeaways from the latest report.
#1 More used mini diggers for sale
Towards the end of 2022 there were significantly more mini excavators for sale in the market, which was observed on Mascus, Ritchie Bros. auctions and Marketplace-E. This was possibly linked to post-pandemic recovery and a tendency in some European countries to replace backhoe loaders with mini excavators.
#2 Strong demand leads to higher prices
While the median age of mini excavators sold in Q4 remained more or less the same, the median price of the category increased by 17%. Buyers paid more to get the diggers they needed. Among the most sought-after brands were Kubota, Takeuchi, Yanmar and JCB. The Market Trends report also highlights a 16% increase in the median price of mobile excavators and a 47% increase for crawler dozers, which is likely related to the fact that machines sold in Q4 2022 were averaging younger compared to those sold the year before.
#3 Agricultural tractors sales steady through 2022
After a volume peak in Q4 of 2021, agricultural tractors sales in Europe normalized throughout 2022, data from Mascus and Ritchie Bros. shows. The median price of agricultural tractors landed at EUR 17.808 in Q4, representing a decrease of 9% compared to the same period in the previous year.
Equipment categories covered in the latest European Market Trends Report include mini excavators, mobile excavators, crawler dozers and agricultural tractors. The report provides insights into volumes listed, volumes sold, asset aging, price performance, popular brands and more.
Want to find out more market insights? Subscribe and receive the Ritchie Bros. Market Trends Report directly in your email inbox.
AREA MANAGER 
Finland | Baltics| Czech Republic | Slovakia